Esports at Norwich University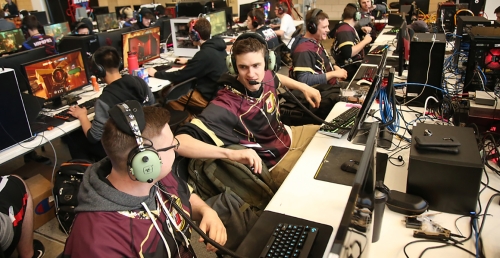 With NU esports, students who are competitive gamers now have this exciting new opportunity to get involved at the college level. Norwich's esports teams play at the varsity, junior varsity, and club levels, and meet regularly to practice and compete with colleges around the world. Currently, our teams are playing:
Rocket League
Counter Strike
Rainbow Siege
Apex
Valorant
Overwatch
Our esports teams compete globally with other universities and have access to our state-of-the-art equipment, brand new facilities, and experienced faculty mentorship. Many of our varsity players are majoring in Computer Science or Computer Security and Information Assurance.
Questions? Contact esports@norwich.edu.