Athletics & Recreation
Sports & Facilities
Our student-athletes compete with trademark grit and joy. If you need scores, schedules, stories or livestreams of any of our teams, you're just a click away. Whether you're an NCAA caliber athlete, club sports is more your game, or you're a superfan, Norwich has your ticket.
Varsity Athletics At a Glance:
Norwich University sponsors 22 varsity athletic programs and competes at the NCAA Division III level. Our primary conference affiliation is the Great Northeast Athletic Conference (GNAC). Since joining the GNAC in 1998, Norwich has won 76 conference championships.
Norwich has won 12 national championships, with six NCAA titles in men's and women's ice hockey and six in women's rugby.
The men's hockey team has sent three players to the National Hockey League and has had three NCAA Division III National Player of the Year award winners.
The women's hockey team has produced 23 All-Americans in just 15 seasons, including two National Player of the Year award winners.
The men's rugby team has made eight national tournament appearances in 15s and 7s competition since 2016.
Interested in being recruited by Norwich as an NCAA Division III Athlete?
Club and Intramural Sports:
Norwich University sponsors 16 competitive club sports and a slew of club and intramural athletic activities from billiards and cheerleading to volleyball, esports and water polo, taking advantage of Central Vermont's four seasons, wide open spaces and clean fresh outdoors ... and indoors, too.
The women's ice hockey club was the precursor to the current women's varsity team, which evolved into a national championship-winning powerhouse.
The Ski and Snowboard Club bring members on weekend outings and overnight trips to local and New England ski resorts.
Cheerleading, jujitsu and wrestling will make their club debuts at Norwich in fiscal year 2022-23.The Ballroom Dancing Club prepares students to step their best at the fall semester Regimental Balls and has represented Norwich in big regional dance-offs, including the 2019 MIT Open Ballroom Dance Competition.
Equestrian Club: In March, it competed in a military academy show against the U.S. Military Academy, the U.S. Coast Guard Academy, and U.S. Air Force Academy, earning Reserve High Point honors.
Facility Highlights:
Kreitzberg Arena
If you like to play hockey or a fan of the game, nothing beats spending a Friday night in the winter at our nationally-acclaimed hockey rink, Kreitzberg Arena. Built in 1998, Kreitzberg Arena serves as the home of our perennial powerhouse men's and women's varsity ice hockey programs, as well as men's and women's club hockey teams.
Shaw Outdoor Center
Located across the street at the base of Paine Mountain, just 500 steps from the Wise Campus Center, the Shaw Outdoor Center offers free use of outdoor recreational equipment and access to the Paine Mountain trail system for hiking, mountain biking, cross-country skiing, snowshoeing, trail running, and more.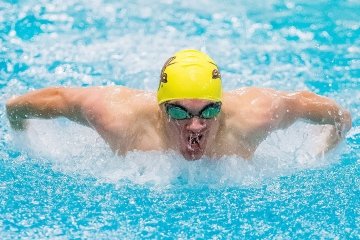 26,500 square-feet
Plumley Fitness Center and Goodyear Pool
Plumley is the largest fitness center on campus, featuring basketball courts, a running track, locker rooms, the Stabile Fitness Center, and the Goodyear Pool.