Do You Need to Be a Cadet?
Three Paths. One Norwich.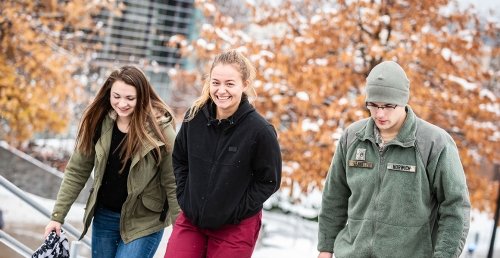 Do You Need to Be a Cadet to Attend Norwich University? 
Whether you enroll as a Cadet, Civilian, or Online student, you will be part of a diverse student community dedicated to challenging and supporting one another.
TRY TOGETHER. SUCCEED TOGETHER
All Norwich Students are bunded by a shared mindset to go beyond their perceived limits, driving their academic success and professional development forward. Although students are housed based on lifestyle, everything else is shared - classes, sports, student clubs, dining facilities, community service, and acadermic networks. Together, you will join a powerful network of alumni, spanning military and private sectors, who offer valuable mentorship and career opportunities.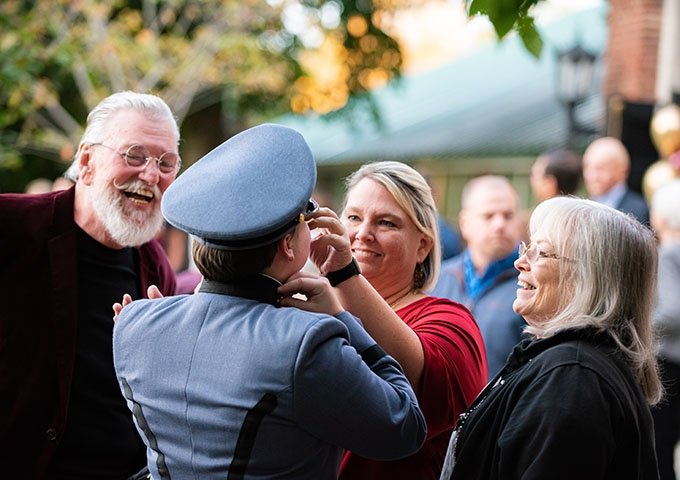 Succeeding Together!
"It's a leadership laboratory of life-defining moments where lasting bonds of friendship will be formed and lessons learned will endure forever." - Gary, Norwich Parent and Alum
"There Is a very strong alumni community within the Norwich family, which leads to a strong networking foundation for students. Events such as stud t send offs and Alumni Weekend are just a couple examples of the numerous opportunities to get in contact with people who want to help you succeed." -Sarah