Tuition, Costs, & Affordability
Affordable. Accessible. Achievable.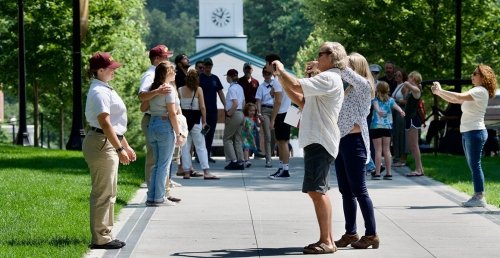 Paying for education after High School is a lifelong investment in achieving life's goals. Getting there may require the assistance of resources, including the Federal and State Governments, private financial institutions, family contributions, and individual savings.
Norwich understands that a college education is a significant investment—one we make together with the families of Norwich students. That's why we are committed to making our institution affordable and accessible to all accepted students.
At Norwich, 95% of our students shared in almost $130 million of financial aid from all sources. These sources include Norwich University funded aid, aid from the federal government, state agencies and government contracts.
In Fall 2022, the average Net price for residential First-year students after receiving Norwich aid (not to include tuition benefits) was $25,727. 
---
For a complete breakdown of fees and charges for students enrolled in programs on the Northfield campus:
For students enrolled in programs online with the College of Graduate and Continuing Studies: