Choose the best option for you... Apply online using one of the following applications. Both are free and our admissions office has no preference as to which one you choose:
---
Norwich Application
Start your application using our in-house form.
Common App
Already have a Common App account? Click below to apply to Norwich in minutes.
Norwich University's Admissions Office reviews applications on a rolling basis. There are no strict deadlines to apply or receive financial aid. The sooner you apply, the faster you can receive a decision. 
Application Preferred Deadline:
Fall Enrollment: Feb. 1
Spring Enrollment: Nov. 15
Deposit Deadline:
Fall Enrollment: May 1
Spring Enrollment: Dec. 15
SAT Scores (optional*)
No academic programs except nursing require SAT or ACT exam submissions. *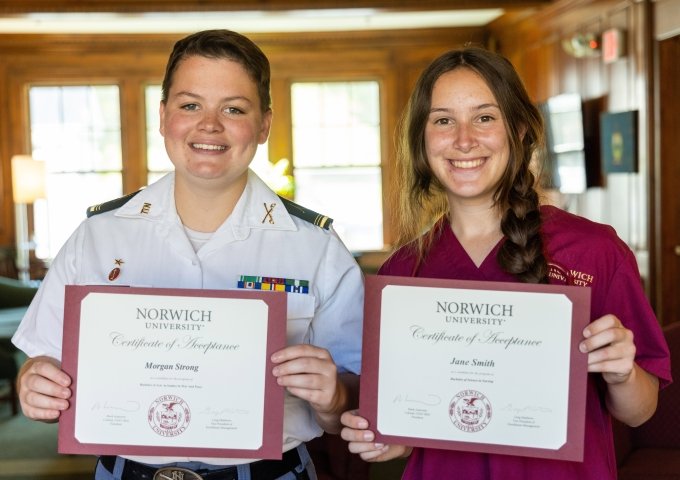 Choose Your Leadership Pathway
On your application to Norwich, you must choose between the Corps of Cadets or a Civilian Resident lifestyle.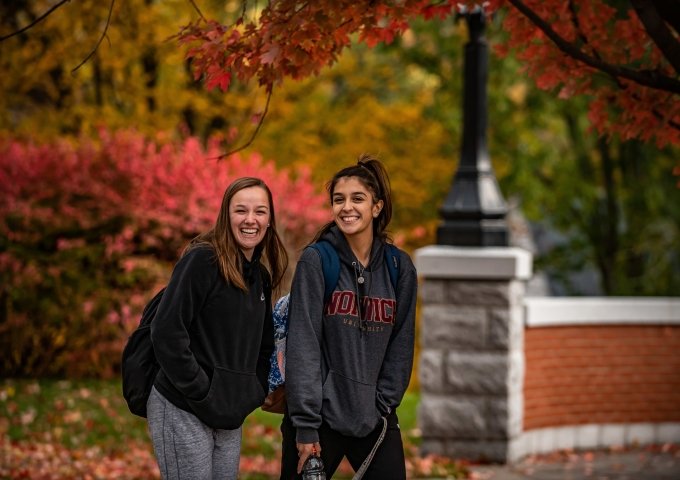 Civilian Resident
Select the Civilian Resident lifestyle on your application to live our traditional student experience.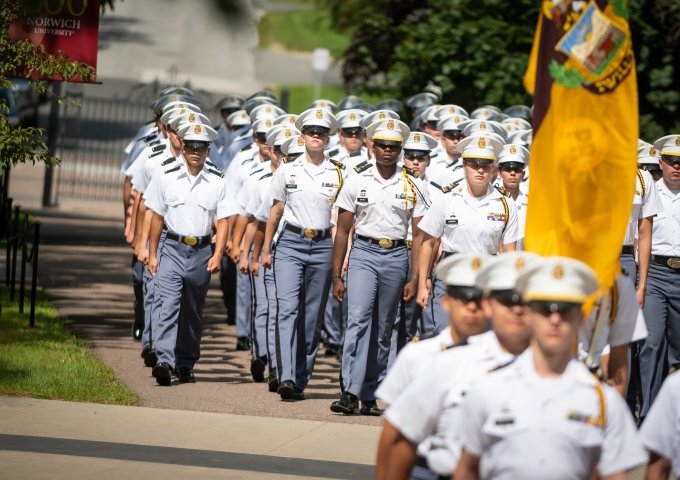 Corps of Cadets
Learn more about Norwich's 24/7 military lifestyle. There are no other applications required to join the Norwich Corps of Cadets. You can switch between leadership pathways at any time prior to enrollment.
Selecting the Corps of Cadets does not guarantee an ROTC scholarship. There is no federal service obligation for being a Cadet.
Undergraduate Admissions & Aid
Undergraduate Admissions
Norwich University  
Roberts Hall 
158 Harmon Drive  
Northfield, VT 05663  
1 (802) 485-2001
Financial Aid
Norwich University
Jackman Hall 
158 Harmon Drive 
Northfield, VT 05663 
1 (802) 485-2850
Office Hours
Monday – Friday
8:00 a.m. – 4:30 p.m.
Walk-in and by appointment