Invite Challenge
You aren't looking for a typical university experience. You're looking for the university that'll motivate you to achieve your goals and then push you even further. When you join the Corps of Cadets, you will go on a rigorous and rewarding journey that will take you beyond your perceived limits. 
"A common misconception about our Corps of Cadets here at Norwich University is that there is a military service obligation after graduation. Or there is nothing to gain from the Corps other than military training. That's simply not the case. I chose the corps not only for the military training value, but also for the discipline, self-confidence, public speaking, professionalism, and flexibility." Kaylee
Advanced Skills Training
If you see yourself as a leader in the miltary, government, or business, Advanced Skills Training will prepare you to get there. You'll continue learning leadership and followership skills. 
You'll even have the opportunity to take on small-unit leadership positions within platoons, companies, specialty units, and Headquarters Company.
You'll Also Learn:
Leadership and leadership assessments.
Effective communication and teamwork. 
Community service training & application.
Risk assessment and planning. 
Goodbye to limitations
Stand Apart From the Rest
When you make the commitment to yourself, we make the commitment to develop you into the best version of yourself and the leader you aspire to be. 
Norwich Corps Of Cadets
We know that you will benefit from the experiences because we have been graduating outstanding, well-rounded citizen and military leaders for over two centuries. 
Top 10 producer of Military Officers in the U.S.
#1 AROTC UNIT in the nation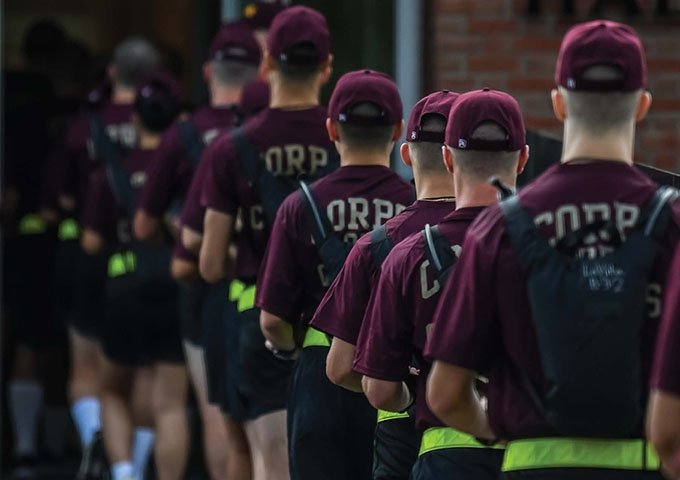 Still Need Convincing?
There are dozens, if not hundreds of reasons, tangible and intangible reasons to join Norwich's Corps of Cadets. 
-Strong set of leadership values
-Increase in Courage, confidence, and resilience
-Close-knit community and life-long friendships
-Dedicated network of alumni, former Cadets, to develop business contacts and career leads
-Commanding presence, composure, maturity, and the confidence to meet difficult challenges and find innovative solutions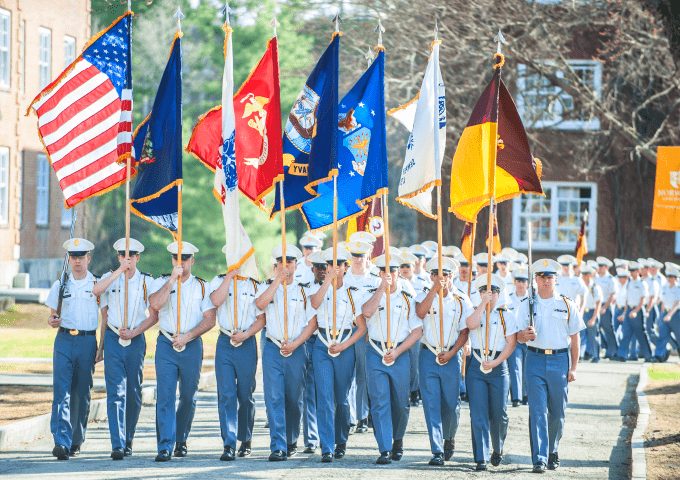 ROTC, We've Got Them All
At Norwich, you're not limited when it comes to choosing a branch of the military — we've got them all! Choose from Air Force, Army, Naval, or Marine Corps, plus Space Force. Not sure? With so much variety on campus, if you're not committed to a four-year scholarship, you can try out your interests and then change your mind. At Norwich, you won't be held back by the limitations of offerings.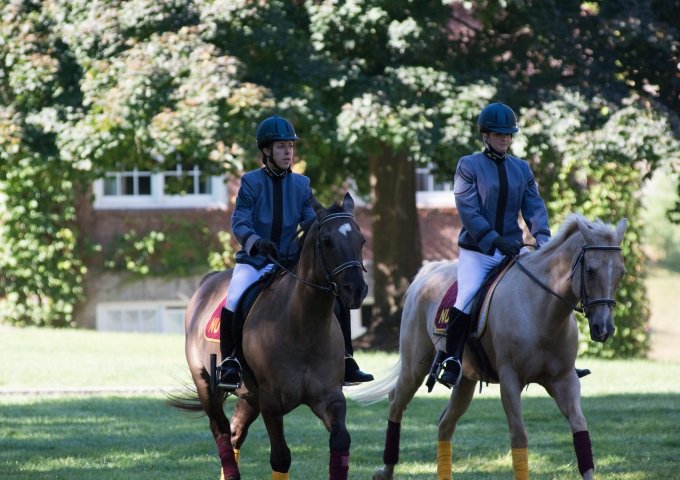 Specialty Units
Get more from your military experience with these unique opportunities to enhance your skills. Norwich offers a wide variety of specialty units that further enhance your degree and provide leadership training. No previous experience is required to get started in one of our specialty units. There's nothing stopping you from jumping in and learning something completely new with like-minded peers.