Athletics and ROTC
Are you wondering what it will be like to be in the Corps of Cadets, ROTC, and be an athlete? Don't worry- you are not alone! Almost 30% of our students are members of one of our highly successful varsity athletic teams. And of that group, almost half are members of our Corps of Cadets.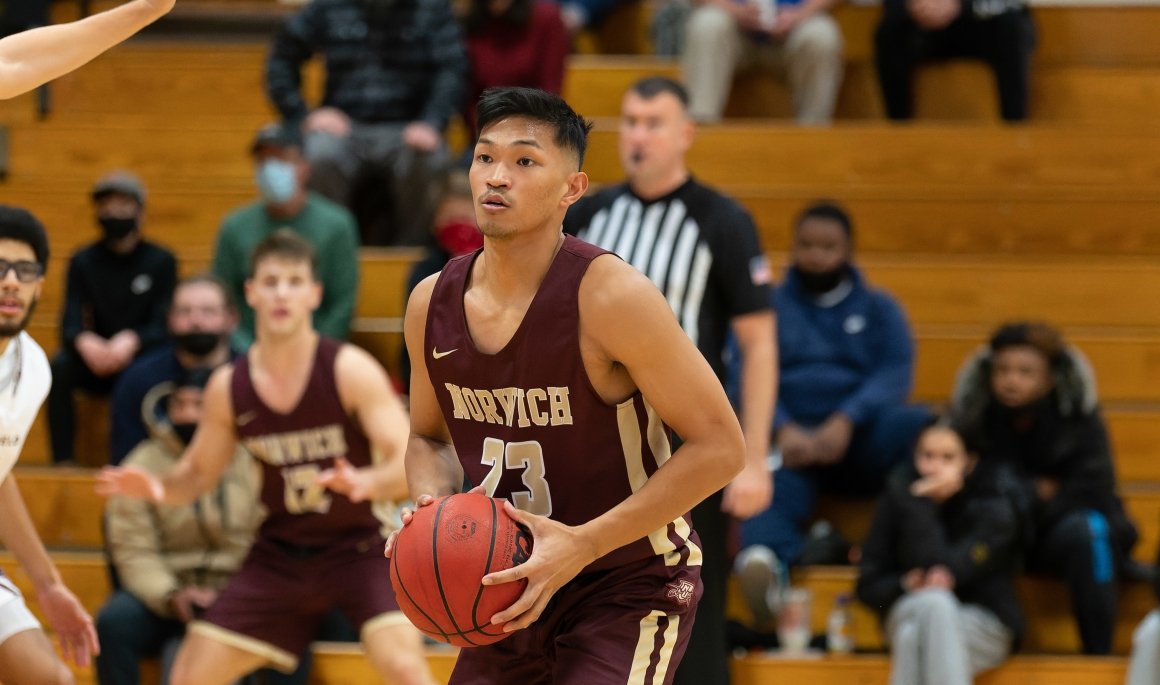 Norwich is a special place that fosters an environment of collaboration, and our students are active, engaged, and ambitious. You really CAN do it all here. All groups on campus recognize the benefits of our students have diverse interests and training.
The physical fitness and training required to be a varsity athlete at the collegiate level helps students perform well in their physical training tests and requirements for ROTC. Our coaches value the leadership and discipline that is instilled in our military students.
"The swimming and diving team has a high ratio of Corps of Cadet members who are also with various ROTC's. Many on the team have contracts with their respective ROTC branch (along with high GPA!) and are successful in the pool. If you want to know specifically about your situation, please feel free to reach out!"

Jennifer Cournoyer, Head Men's and Women's Swimming and Diving Coach
Want to connect with one of our coaches? Connect with our Coaches!