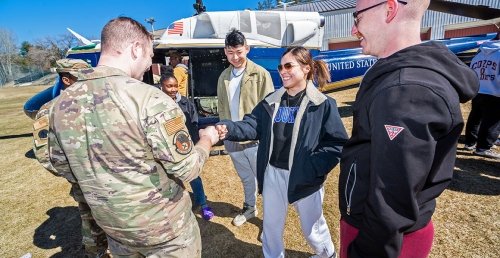 Norwich's Career and Internship Center (CIC) is a key student-service office supporting the university's mission of developing future leaders and citizen-soldiers. The CIC's goal is to ensure all students graduate with high levels of professionalism, self-awareness, and career management competencies for career and life success. The CIC brings over 50 years of experience and passion for empowering students through professional and personal milestones.
First Destination Outcomes Survey
The First Destination Survey is completed each year by the CIC in compliance with the National Association of Colleges and Employers. The purpose of the first destination graduate survey is to give a snapshot of where our students are six months post-graduation. This survey does not provide the full picture of the career mobility of our alumni as they progress throughout their careers.
*Note: This survey includes only responses from our traditional residential student population and not our online degree-completion students enrolled through the College of Graduate and Continuing Studies (CGCS).
Of the 531 new graduates from the class of 2022, 424 (79.8%) responded to the survey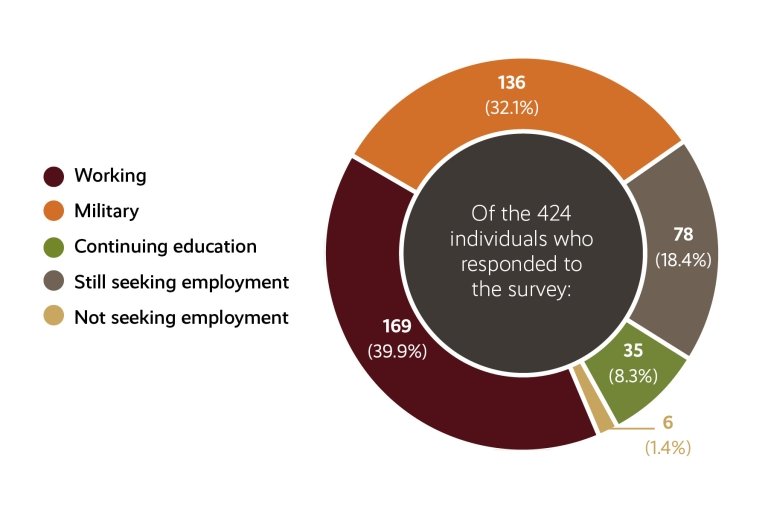 Of the total number of survey respondents, 306 (72.1%) identified their geographic location post-graduation.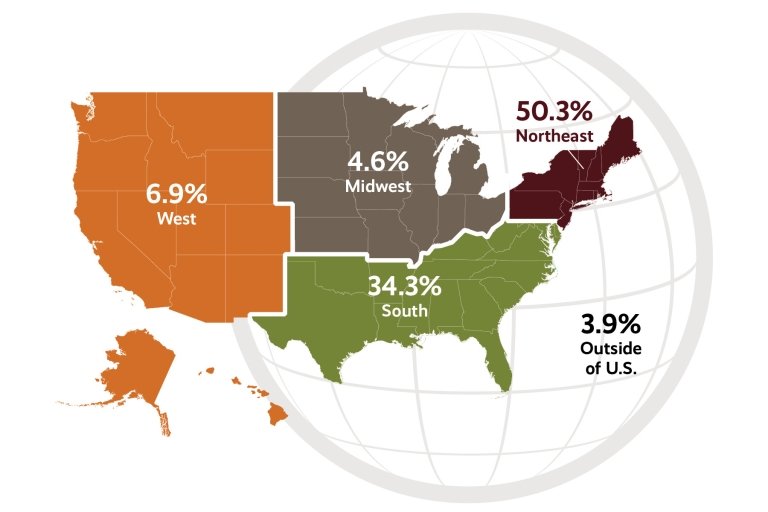 If you completed an internship, what was the name of the organization?
Of the total respondents, 163 (38.4%) individuals indicated that they participated in an internship. Note: It is possible some of the individuals who answered these questions reported on their clinical hours, practicum, student teaching or summer research . 
Advance Testing 
AeroTech 
AFWERKS 
Airbus 
American Contracting & Environmental Services 
ATF 
BAM Technologies 
Barre Probation and Parole 
Barre Township 
Baseline Associates 
Black River Design Architects 
Brucker Corporation 
Bulk Cash Smuggling Center 
Central Vermont Medical Center 
Chandler Music Hall 
Classic Home 
Consigli 
Copley Hospital 
CREEL Microgrids 
Dartmouth Hitchcock Medical Center 
Delphi Automotive 
DoD 
Deschutes County District Attorney 
Dreamport 
East Angels High School 
Engel & Voelkers 
Extreme Military Challenge 
Foundation for Resilient Societies 
Frank Anzalone Associates 
Gain Strength and Conditioning 
GBA 
Gifford Medical Center 
Granite State Manufacturing 
Harkin Engineering 
Hudson Design Group 
Jacobs 
Korean War Veteran's Memorial Foundation 
LAN Associates 
Lothrop Associates Architects 
Madison House Autism Foundation 
State of Maine 
Martin Delaney & Ricci Law Group 
Massachusetts State Police 
Mayo Clinic 
Montpelier Community Justice Center 
Montpelier Police Committee 
Montpelier Police Department 
MTSI 
NASA 
Northern Digital 
Northfield Elementary & Middle-High School 
Norwich University 
NSA 
One Medical 
Patrick Flynn Architect 
PC Construction 
Phil Scott – VT Governor's Office 
Porter Hospital 
Praxis Technology 
 
Primco, Inc. 
Rhode Island Department of Corrections 
Right-track Design 
Salvador & Babic Accounting Firm 
San Antonio Metropolitan Health District 
Scott & Partners 
Sealand Contractors Corp. 
Sealite 
SK+I Architecture 
Small Business Administration 
Snap Fitness 
Sussex County Sheriff's Office 
TAC Architectural Group, Inc. 
U.S. Army Corps of Engineering R&D Center 
U.S. Marshals Service 
University of Vermont Medical Center 
U.S. Army 
U.S. Navy 
VA Hospital 
Vermont Buildings and General Services 
Vermont Chamber of Commerce 
Vermont State Police 
Washington County Mental Health 
Washington Village School 
Watershed Studio
Norwich Student Internship LOCATIONS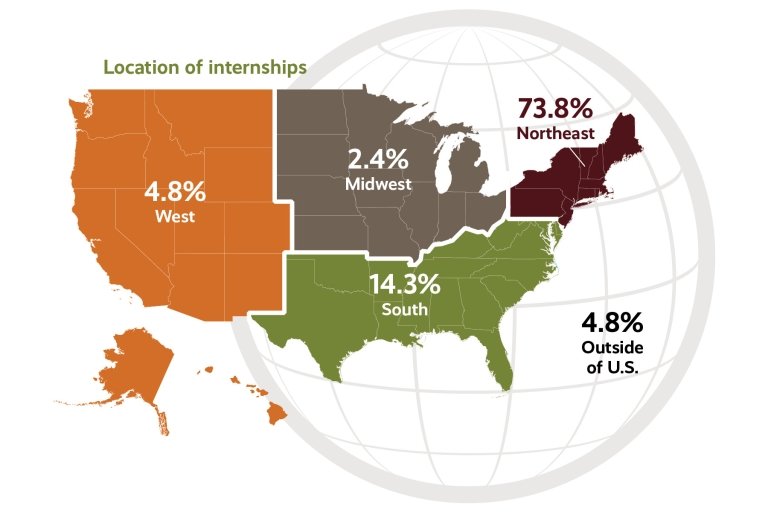 Career & Internship Center's Service & Satisfaction
Did you utilize the Career & Internship Center's Service?
 
Norwich CIC received an average satisfaction rating of 8.29 stars out of 10 stars
10 star – 63 (43.2%) 
9 star – 14 (9.6%) 
8 star – 23 (15.8%) 
7 star – 17 (11.6%)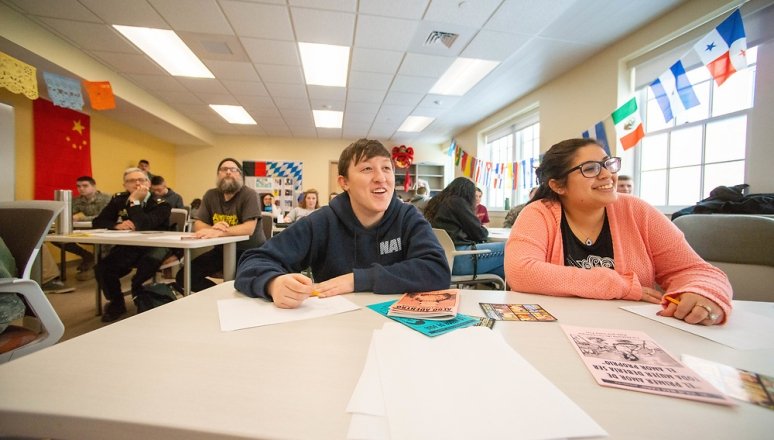 146 respondents or 34.4% utilize the CIC
6 star – 11 (7.5%) 
5 star – 14 (9/6%) 
4 star – 3 (2.1%)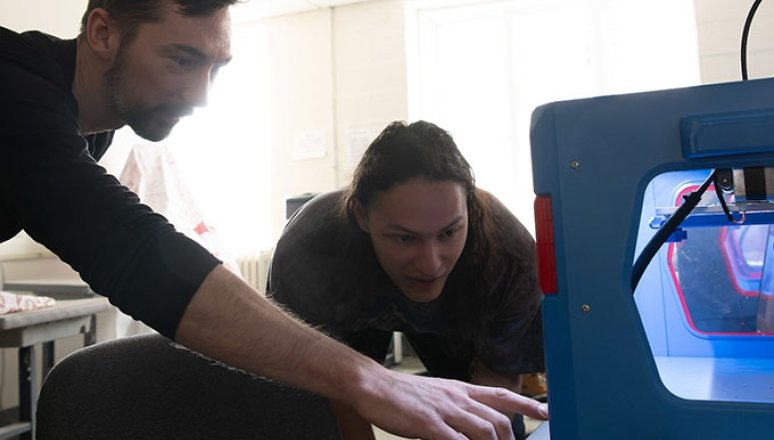 278 respondents did not utilize the CIC
3 star – 0 
2 star 0 1 (.7%) 
1 star – 0
Individuals Entering the Workforce
This group of individuals includes new graduates whose primary status was working in the private and public sectors. This group may include individuals who entered the National Guard or reserves on a part-time basis.
What best describes your employment?
Employed by a company in the private or public sector – 153 (90.5%)
Temporary Contract – 11 (6.5%)
Freelance – 4 (2.4%)
Entrepreneur – 1 (.6%)
What category best describes your employer's industry?
Agriculture, food, and natural resources (forestry, fishing, hunting) – 5 (3%)
Architecture and construction – 36 (21.3%)
Arts, audio/video technology, entertainment, recreation, and communications – 4 (2.4%)
Business management and administration – 5 (3%)
Education and training – 10 (5.9%)
Finance and Insurance – 2 (1.2%)
Government and public administration – 7 (4.1%)
Health science, healthcare – 45 (26.6%)
Hospitality and tourism – 2 (1.2%)
Human services, social assistance – 2 (1.2%)
Information technology – 6 (3.6%)
Law, public safety, corrections, and security – 16 (9.5%)
Manufacturing – 5 (3%)
Marketing – 3 (1.8%)
Science, technology, engineering, and mathematics – 16 (9.5%)
Transportation, distribution, and logistics – 5 (3%)
Is your position related to your degree?
Highly related – 162 (53.1%)
Related – 46 (15.1%)
Somewhat related – 97 (31.8%)
Not related – 0
Is your position related to your career interests?
Highly related – 208 (68.2%)
Related – 55 (18%)
Somewhat related
Individuals Entering the Military
This group of individuals includes new graduates whose primary status was entering the military full-time, active duty to include Army, Navy, Air Force, Space Force, Marine Corps and Coast Guard. These numbers include both officer and enlisted ranks. Of the survey respondents, 136 (31.1%) indicated they are entering the military full-time.
Rank your level of satisfaction with your current position
305 respondents were asked to rank their level of satisfaction with their current position. This would include all students entering into the private/ public sector and all students entering the military. It is assumed that students who were attending graduate school likely didn't respond to this question. 299 individuals responded.