Four-Year Experience
Courage. Honesty. Temperance. Wisdom.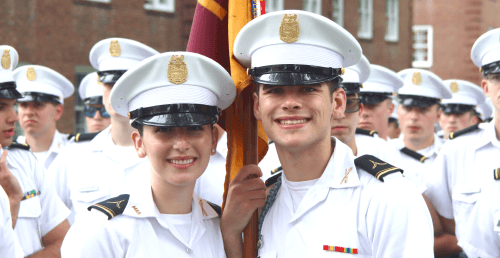 The Four-Year Experience: Leadership Lab
Leadership positions are earned— based on academic achievement, leadership potential, physical fitness, and job performance appraisal. 
From your rook to senior year, you'll have dozens of opportunities to learn how to lead self and to lead others — and to be an inspiration for those who serve with you.
First Year Rank

Rook to Private 

Learn personal accountability, study skilss, and team building.

Sophomore Year Rank

Private to Corporal 

Learn personal responsibility, and advanced leadership techniques and styles.

Junior Year Rank

Private to Command Sergeant Major 

Learn to lead groups and train, supervise, and counsel privates.

Senior Year Rank

Private to Colonel 

Command cadet units, lead training, manage resources, oversee, and implement policy, and counsel peers.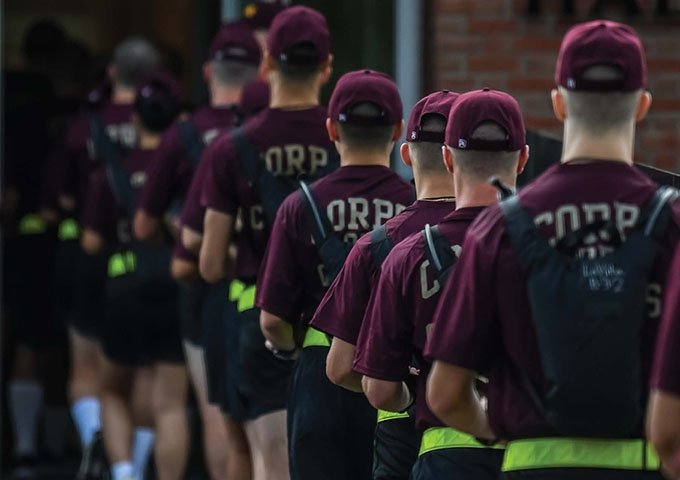 The Cadet Oath
"I will henceforth strive to live by the Norwich Creed. As a member of the Norwich Corps of Cadets I promise to accept and apply the principles of the Honor Code; to abide by the Norwich Rules and Regulations; to obey the legal orders of Norwich officials and my seniors in the Corps of Cadets; to foster the Norwich spirit; and to uphold the traditions of my Alma Mater. In all my endeavors from this day forth, I will reflect the spirit of the Norwich motto: "I will try.'"