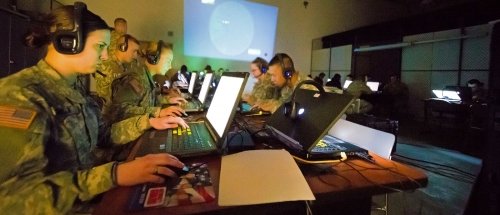 Information Warfare
Study the use of information as a tool of statecraft and as a weapon of war.
Academic goals for the minor will provide students with an in-depth overview of the tactics, techniques, procedures, and tools used to conduct and defend against Information Operation campaigns. Students will analyze case studies on Nation State actors' online influence efforts to detect, deconstruct, and counter adversarial Information Operation campaigns.
The goal of this program is to draw on the existing wealth of interdisciplinary course offerings to be found at Norwich. This will enable students to gain familiarity with how to collect and analyze information for the purpose of forecasting change and informing decision-making processes in a variety of settings, both public and private, thus preparing them for professional opportunities in the armed forces, law enforcement, the Intelligence Community, and the commercial sector.