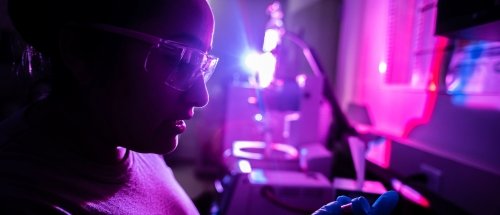 Pre-Med and Pre-Health
Imagining a healthcare career? Physician? Physician assistant? Pharmacist? Dentist? Norwich University can start you on that path.
We offer foundational math and science courses, such as chemistry, biochemistry, biology, and calculus, that fit these career tracks and are taught in small classes by top-flight faculty. We offer research opportunities to complement your studies, which could include presenting your findings at regional and national conferences. 
Norwich's small size allows you to build individualized relationships with faculty, who love to mentor you as much as you love to learn. And, once you've chosen a career path, our mentorship can help you understand how to best prepare. On this page, you'll find links to pre-health coursework for each field of study and information about people who will be devoted to your success.
Learn how Norwich can help you pursue a rewarding career in healthcare.