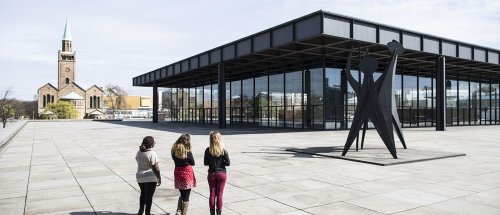 International Business
MAKE MEANINGFUL CONNECTIONS ACROSS CULTURES
Learning about other cultures and perspectives is fascinating to you. You are a seeker of new experiences–not just for the sake of it–but because you want to find your place in the world to make a difference. Our International Business faculty would like to welcome you to explore your purpose at Norwich. We will challenge you to achieve your goals by developing your cultural awareness and literacy and the flexibility to work within industries and organizations all over the world. 
LIFE AS AN INTERNATIONAL BUSINESS STUDENT AT NORWICH
We will require you to think globally, regionally, and locally as you study markets, people, and places involved in trade, commerce, and exchanges throughout the world. With a comprehensive approach to project-based learning—along with the new course in Intercultural Engagements—we will guide you to develop a keen understanding of the cultural, political, and economic contexts of modern business practices within a global economy.
As an initiative-taking Norwich student, create a specialized skillset by adding elective credits to customize your degree. For example, add a minor in one of our modern languages (Chinese, French, German, or Spanish). Achieve basic competency and study abroad through one of our various international offerings, including the Norwich satellite campus in Berlin, Germany, and the National University of Ireland.
STAND APART FROM THE REST
Consider joining one of the Leadership Academies, developed using our bedrock Leadership Development System with an experiential learning approach for those interested in joining either the private sector or government workforce to serve our country. These academies focus upon pathway opportunities for tuition assistance, fellowships, and internship programs.
And while you are finishing your degree consult with your faculty about enrolling in one of our Accelerated master's Pathways where you can apply your upper-level undergraduate courses and training into graduate credit and finish within 12-18 months after graduation online.
PURSUING YOUR CAREER IN INTERNATIONAL BUSINESS
You are opening a portal to global opportunities in business and beyond—including government, tech, finance, economics, management, law, policy, entrepreneurship, nonprofits, and graduate study. 
In this growing career path, employers seek candidates like you for your global perspective, cultural awareness, and language competencies.