Army Reserve Officers' Training Corps (AROTC)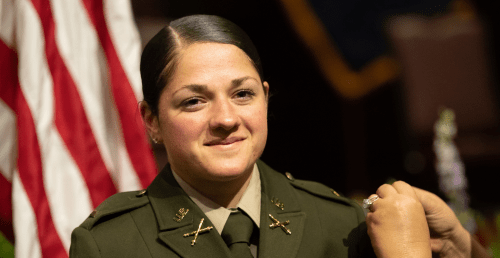 Norwich University Army ROTC trains, mentors and develops cadets as agile and adaptive leaders of character to commission into the U.S. Army, U.S. Army Reserve, and U.S. Army National Guard. We accomplish this through rigorous leader development in a progressive program that motivates and inspires cadets through caring leadership and positive influence to be better citizens and leaders, positioned for lifelong service to the U.S. Army, the nation and their communities.
Norwich University's Army Reserve Officers' Training Corps (AROTC) program is the nation's oldest ROTC program of any kind. While the training of citizen-soldiers began with Norwich University's founding in 1819, the Morrill Act of 1862 required land-grant colleges to offer military training to their students. Norwich University was the nation's first land-grant college. Reserve officer training was formalized in 1917 and Norwich has proudly created officers of distinction and character for America's Army for over 100 years.
In 2021, the Pioneer Battalion received a rare double honor. It received the Gen. Douglas MacArthur Award as the best Senior Military College ROTC program in the 1st Brigade for the academic year 2019-20. (An award it also received in 2013). The ROTC Battalion and Norwich University also received the Defense Department ROTC and Educational Institution Partnership Excellence Award for 2019-20 for being the nation's best ROTC program and host institution.
The Norwich Army ROTC Pioneer Battalion trains young men and women to be Army officers. We use a progressive training paradigm that trains cadets by placing them in positions of increasing responsibility and authority to develop them as influential leaders. Cadets participate in morning physical training, classroom instruction and a weekly two-hour leadership lab to develop them physically and as leaders.
All Cadets begin taking ROTC their freshman year's fall term. Non-Army ROTC scholarship students may contract at the beginning of their sophomore year. Contracting with the Army is a commitment to service and provides financial benefits. The ROTC Basic Course consists of instruction in the freshman and sophomore years. The ROTC Advanced Course consists of instruction in the junior and senior years, and Cadet Advanced Camp, a 35-day capstone evaluation in the summer between the junior and senior year.
The Army ROTC cadre at Norwich University is a team of highly skilled, professional officers, noncommissioned officers (NCOs), contractors and civilians dedicated to the success of every Norwich cadet. Norwich's cadre hails from many Army branches, bringing a diversity of experience and talent. Cadre members have served as battalion and company commanders, platoon leaders and platoon sergeants and served in many staff assignments.
At home, Norwich's Army ROTC cadre members have earned multiple graduate and undergraduate degrees while continuing their Army service. Norwich Cadets will be mentored by a dedicated, accomplished team of Army professionals as they prepare for military or private-sector careers.
Army Reserve Officers' Training Corps (AROTC)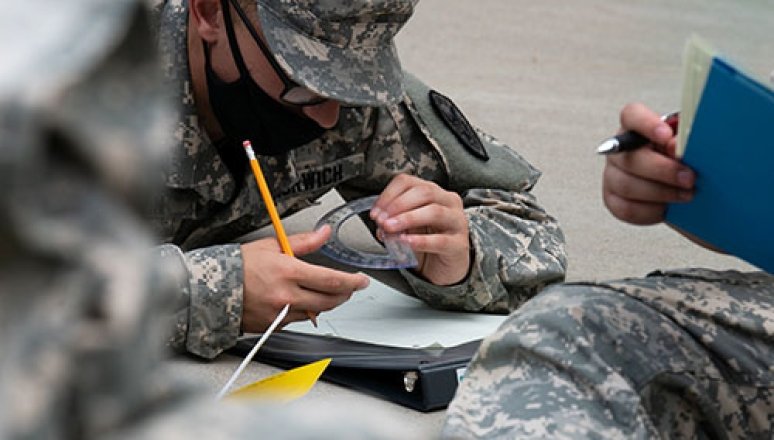 U.S. Army ROTC highly desirable majors - NU has you covered
Scholarships are merit-based, therefore students pursuing a technical major tend to receive priority in the selection process. With a variety of technical majors, and our Defense Department-sponsored Cyber Institute, Norwich will help you achieve your goals.
Learn more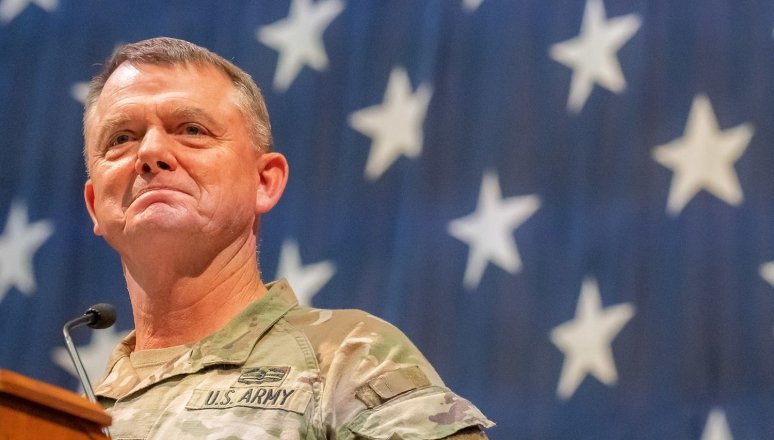 World-class Praise
"That great cloth that you wear means two things around the globe, hope and fear, and they're in equal measure. You see, it's hope for those that are downtrodden, those that need a change, those that need an opportunity, those who need a despot destroyed, those who demand something more." - Gen. Paul A. Funk II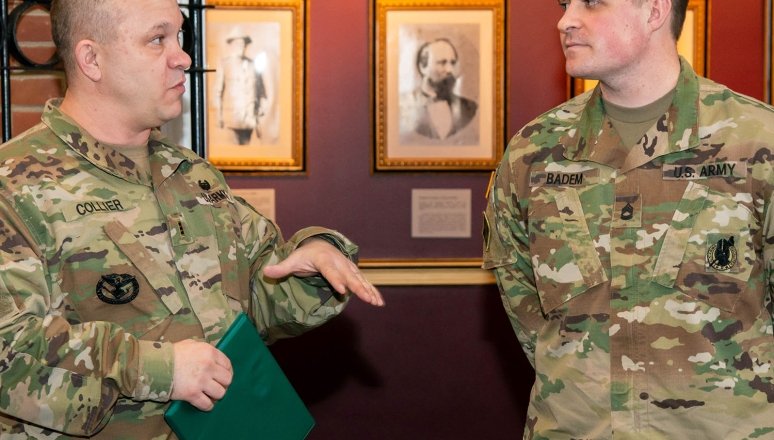 80% of juniors and seniors are on scholarship
The Army ROTC Scholarship pays full tuition and applicable fees, provides a $600 per semester book stipend, and a $420 per month cadet stipend, once the student contracts and activates the scholarship.
Learn more
Meet Our Cadets and Graduates
Sarah Glidden '22
"I wanted a purpose greater than just walking through life and going through the motions. I wanted to be able to train with the best of the best and get as much training as I possibly could, and the Army's how I did that."
Thomas Walsh '22
"After graduation, I'll directly commission into the active-duty U.S. Army. There, I'll serve for a few years as an armor officer. After my time in the Armor Corps, I'll serve in the Signal Corps. From there, who knows? But I know with the opportunities presented to me here at Norwich, I'll be prepared for anything."
Elizabeth Coverdale '22
"A huge aspect and a huge draw to Norwich University for me was the Corps of Cadets and the legacy that Norwich University has with the Army ROTC, part of that being the draw of specialty units."