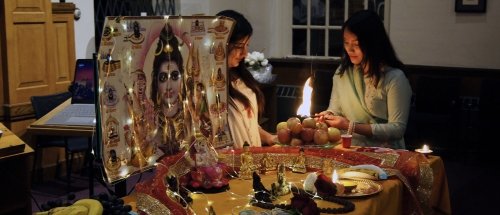 International Studies
ACTIVATE YOUR GLOBAL PERSPECTIVE 
You already know that the world is an amazing but complicated place, and you are fascinated by people, places, and cultures. We invite you to explore them at Norwich because you have a long-held ambition to make the world a better place. As an International Studies major, we will take you on a journey to discover how our interconnectedness around the world affects all of us. 
LIFE AS INTERNATIONAL STUDIES STUDENT AT NORWICH
This means you will explore the cultural, social, political, and economic issues that affect the people of different countries and regions—and how these issues have far-reaching relevance and consequences. 
As you develop in-depth international awareness and cross-cultural competencies, we will charge you to continually sharpen highly sought-after and transferable skills in analysis, critical thinking, research, and communications. Mastering these skills will empower you to influence the positive change in the world you desire to make. 
And expect your faculty to challenge you to identify and develop solutions to complex, multifaceted problems occurring around the world. We suggest you choose a minor in European Studies as well as concentrations in Environmental Studies and Environmental Security, which include language competency components and opportunities to pursue internships abroad with IGOs and NGOs. Test yourself by taking advantage of our study abroad programs.
TO SET YOURSELF APART
Consider joining one of the Leadership Academies, developed using our bedrock Leadership Development System with an experiential learning approach for those interested in joining either the private sector or government workforce to serve our country. These academies focus upon pathway opportunities for tuition assistance, fellowships, and internship programs.
While you are finishing your degree take the talk to your faculty about enrolling in one of our Accelerated Master's Pathways where you can apply your upper-level undergraduate courses and training into graduate credit and finish within 12-18 months after graduation online.
PURSUING YOUR CAREER
Choose from military and civilian intelligence, foreign service, international business, immigration, law, medicine, translation and linguistics, journalism, and education.